Some batteries have several terminals while they should only have a positive and a negative terminal, why?
For a practical reason.
High capacity batteries can provide high currents, so, in order to avoid heating and voltage , we need big sections on the connectors.
In this cases, instead of installing only one connector with a big section to guarantee the current flow, we install several smaller connectors in parallel, such that they are all similar so you can easily find replacing parts.
This is the reason why, even though you only have a positive and a negative pole, you have several positive and negative terminals to connect in one battery cell.
Short connectors among elements (see Image 1) are all the same and are easily replaceable.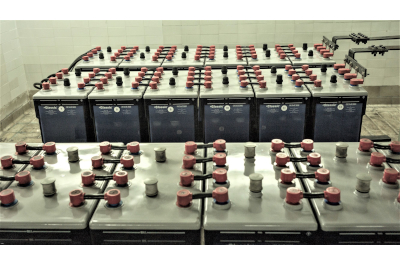 Long connectors (see Image 2) are also all the same, we only have to take into account that we have to connect the first terminal on the right of an element to the first terminal of the right of another element.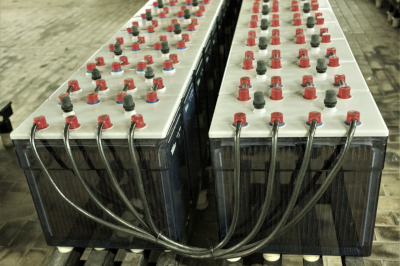 Summarizing: all the elements of a battery have two poles, positive and negative, but some elements have several terminal as well as positive and negative connections in order to split the current among them.